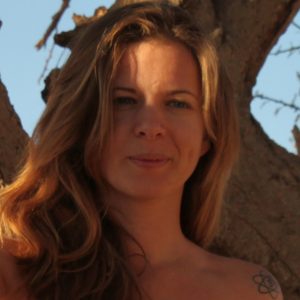 Eva´s letzen Tage als Tantramasseurin. Bis zum 01.10.2019 arbeitet Eva noch im Maitri, danach beginnt für Eva ein neuer Lebensabschnitt. Wer sie noch einmal erleben möchte, muß sich beeilen.
Eva
Eva ist gebürtige Ungarin, lebt und lehrt Tantra arbeitet in Deutschland, England, Spanien, Dubai, Italien und Griechenland. Eva hat eine fundierte Ausbildung. Während ihrer Tantra Massage Rituale konzentriert sie sich auf sexuelle Heilung, wo man Scham, Angst, Schuld oder vergangene Trauma rund um Sexualität auflösen kann.
Eva originally graduated from Counselling and since then haven't stopped to widen her knowledge about people and sexuality. She took tantra courses from different teachers around the word and recently completed the ISTA Spiritual Sexual Shamanic Practitioner training.
She learned different bodyworks (deep tissue massage, Thai massage, reflexology…) to ensure her touch is experienced and pleasurable. During her work she focuses on sexual healing where you can dissolve shame, fear, guilt or past trauma around sexuality. She works with both men and women.
For men is a honouring and nurturing experience which can help immensely to let go and rejuvenate. For women the sessions are respectful with a hold sacred space for experience and expression. For both sex is a help to step into your power and getting in touch with your life force.
more about the services and my work
http://www.schooloffreeflow.com
Love